Whilst we wait on the outcome of the Anthony Joshua fight this coming weekend, we can get our boxing fill via the guys at ToyQube whom hath just dropped a set of new Astro Boy Boxers.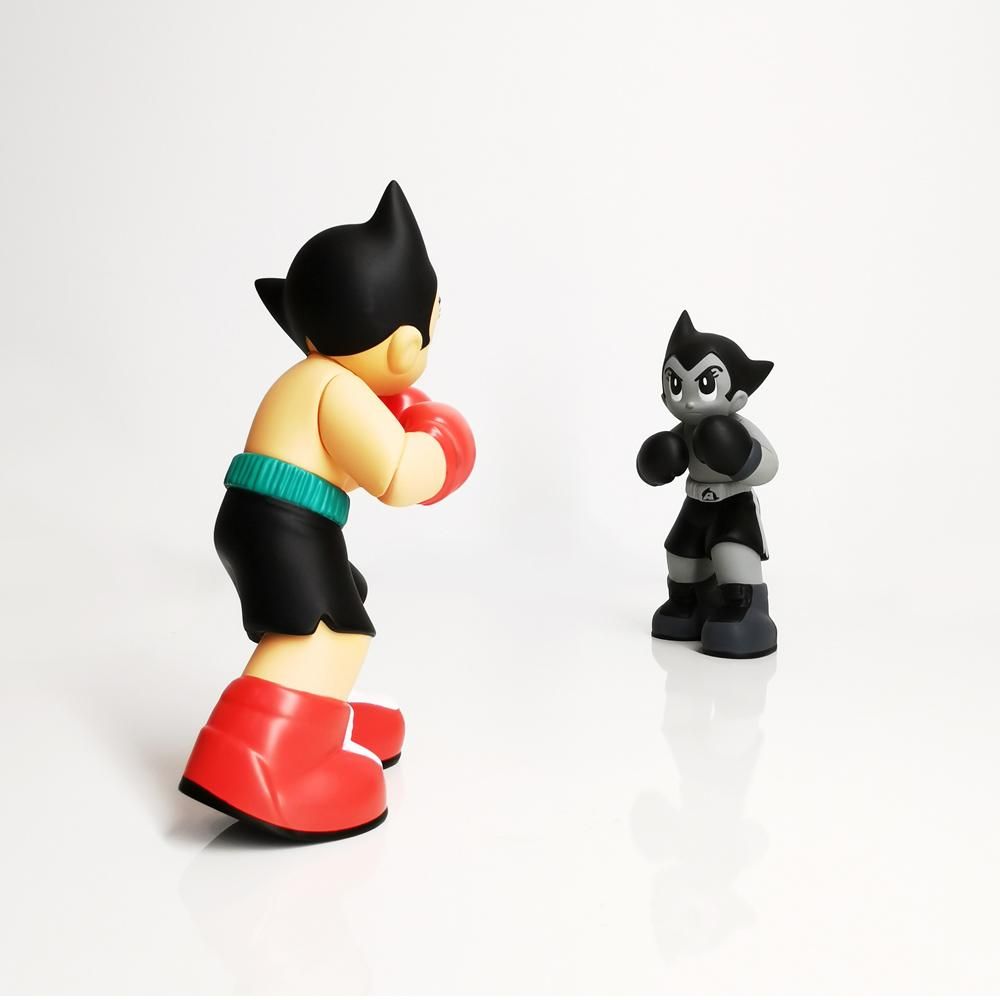 Osamu Tezuka's iconic Astro Boy continues his winning ways in the ring with two new editions of the Astro Boy Boxer vinyl art toy.
The OG Edition features the anime hero's classic red, black and green colors while the Mono Edition evokes the character's manga origins with a grayscale treatment. The figure features a fighting pose befitting the mighty atom with hands at the ready and an aggressive, squared stance.
The set of 6inch Astro Boy Boxers can be purchased for $130+shipping from ToyQube HERE. You can purchase the individual Astro Boy Boxers HERE for $65+shipping too.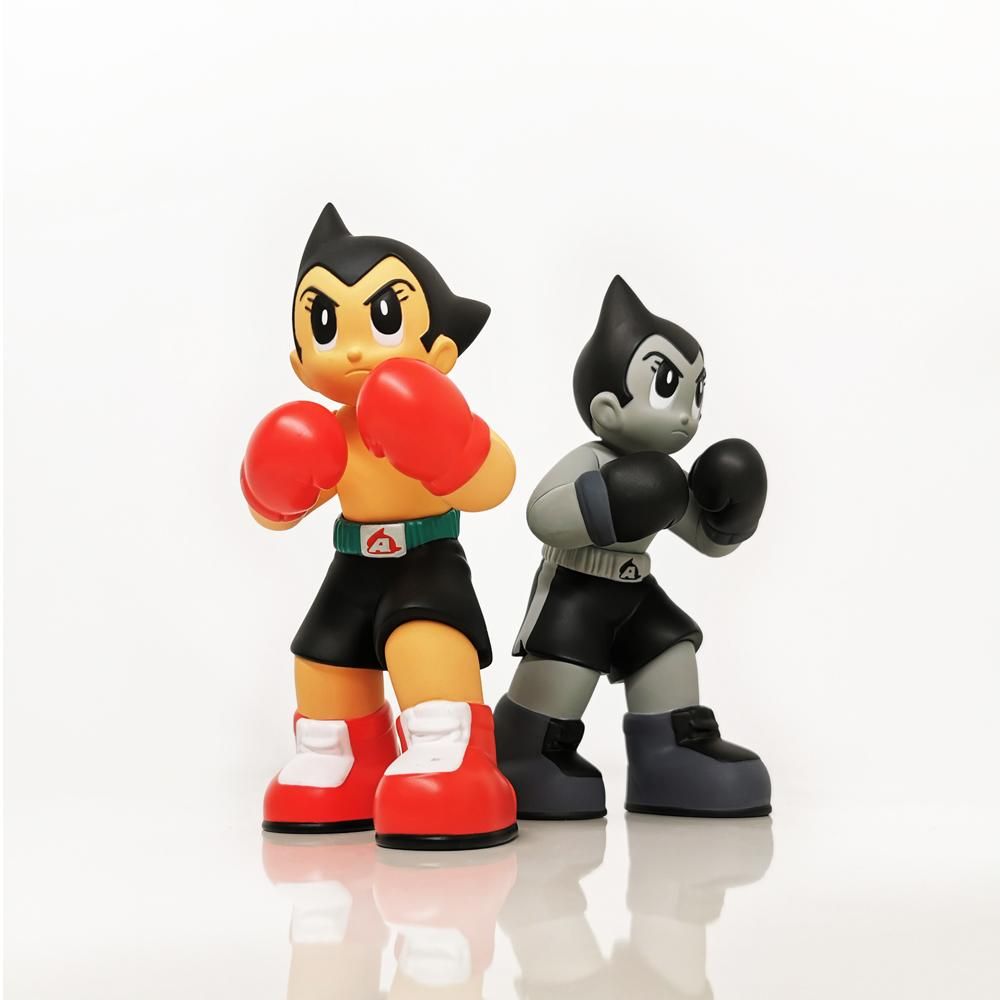 ---
ToyQube Social Media
Facebook: https://www.facebook.com/toyqube/
Instagram: https://www.instagram.com/toyqube/
Twitter: https://twitter.com/toyqube
---
If you want to support The Toy Chronicle, we have a number of options available to you. We have started to stock a wide range of releases that we think you will enjoy. Ranging from production pieces from Superplastic, Unbox Industries & POP MART, to original pieces from our favourite artists like Sank Toys, Quiccs & Czee13. Purchasing one of our pins also really help. A quick, cheap way to also support the TTC is by making a small donation. These can all be completed below through our online shop. We appreciate all the support! Thanks!