TDK's sofubi psychedelic twins return for a brand new gory version! The Seeer and The Shaman return covered in red, and we guess that ain't paint, oh well we are defo not gonna lick it to find out! This ne Hellter Skellter version is pulled in cherry red vinyl, with white and black spray detailing, splattered with violence.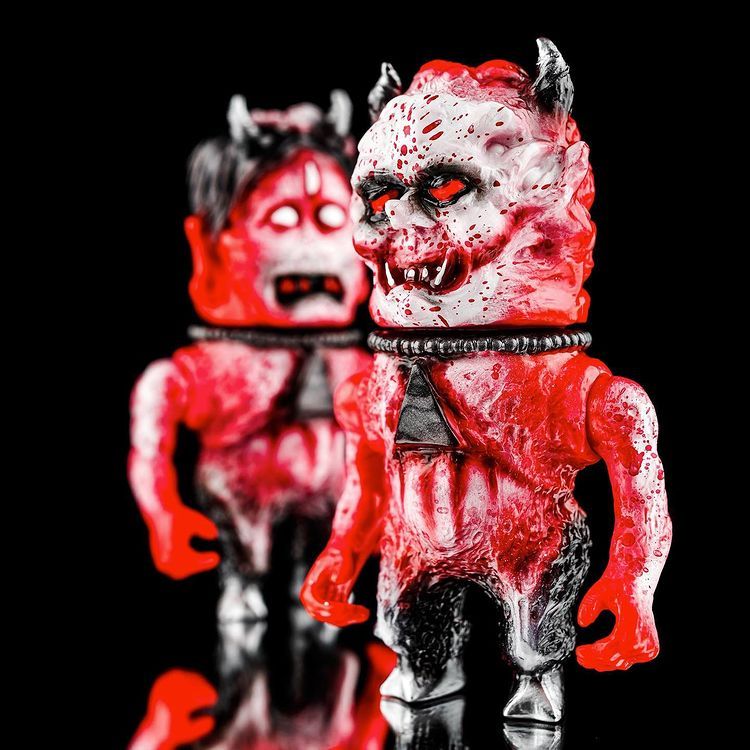 Hellter Skellter explores the bloody battle of darkness vs. light.
One day it will be revealed that contrary forces may actually be complementary, interconnected, and interdependent in this holographic universe. But until that day, everyone is an enemy, everywhere is war, and everything is Hellter Skellter.

The Devils Kaiju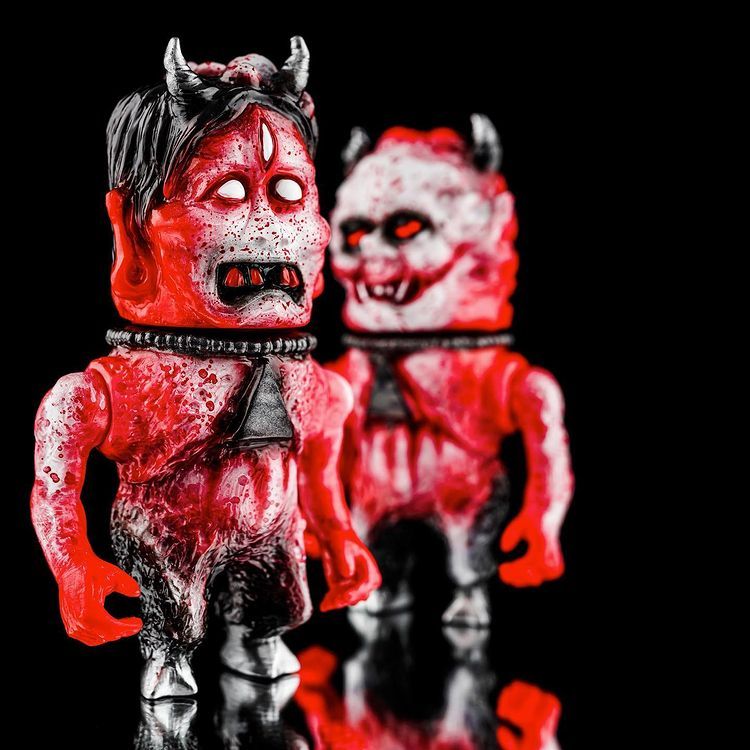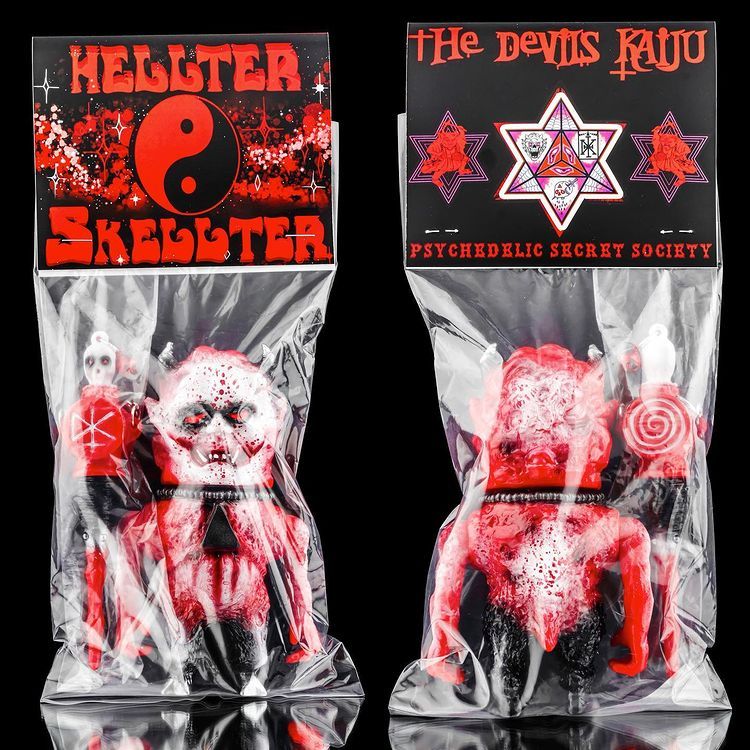 Each figure comes with a hand painted den den drum with double ying yang charms.
Sold by lottery, $85usd each + shipping.
To enter lottery :
1. Send ONE email only please to: [email protected]
2. Email title MUST be: Hellter Skellter Lottery
3. Email Body (English please/ No special characters): 
Please specify your order of preference of figures in email body. 
Example: 
      1st  Choice – Seeer
      2nd choice – Shaman 
If you are only going for one choice, please do not add a second option. 
Your Full name:
Shipping Address:
Paypal Email Address:
Outside US only: Phone Number:
Deadline September 21th at 5pm Pacific Time. Winners will be chosen at random Tuesday evening and will receive an email notification and Paypal invoice at that time. Winners will have 48 hours to pay or another will be selected.
*pictures by kaiju photographer extraordinaire @manic_1mag3s